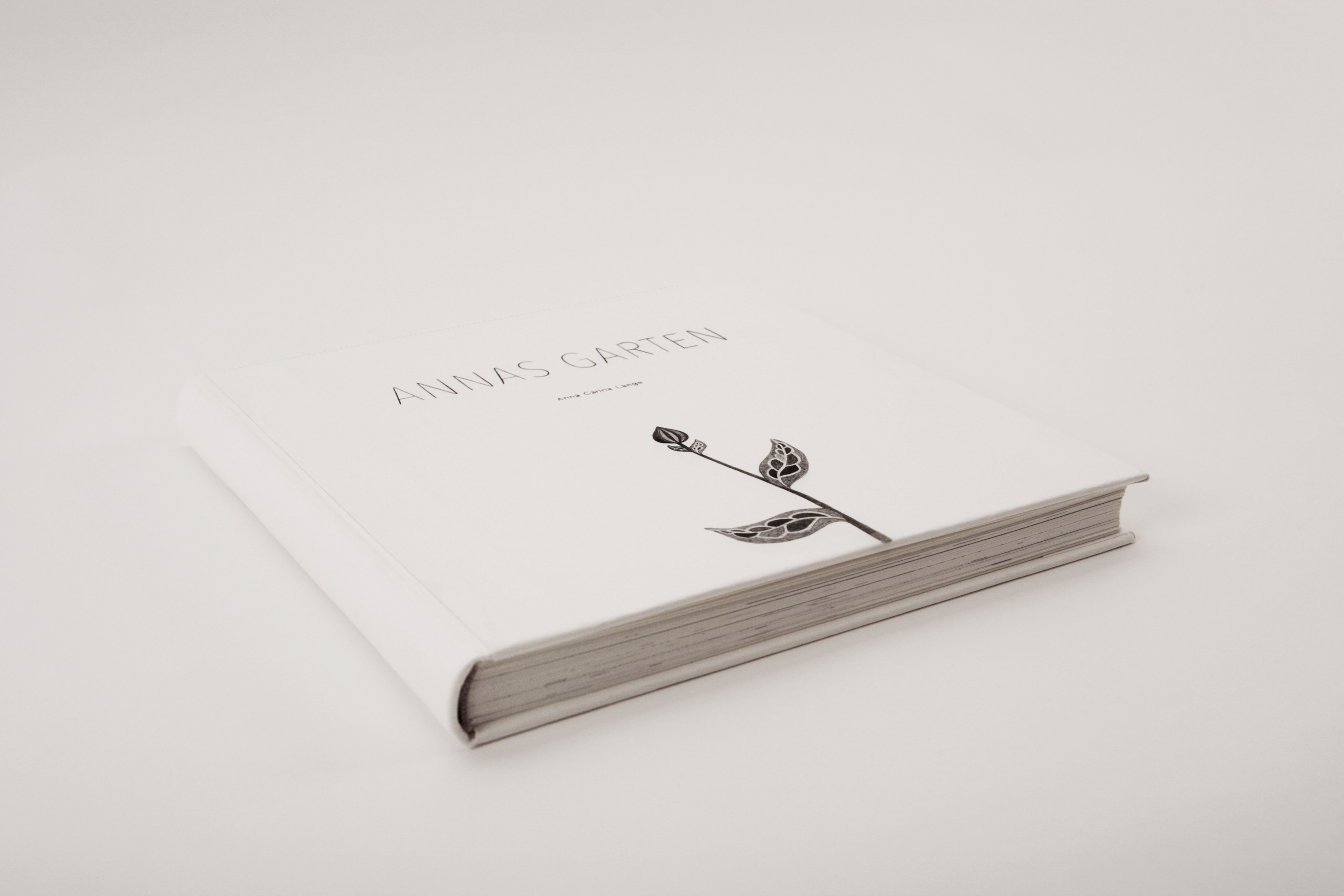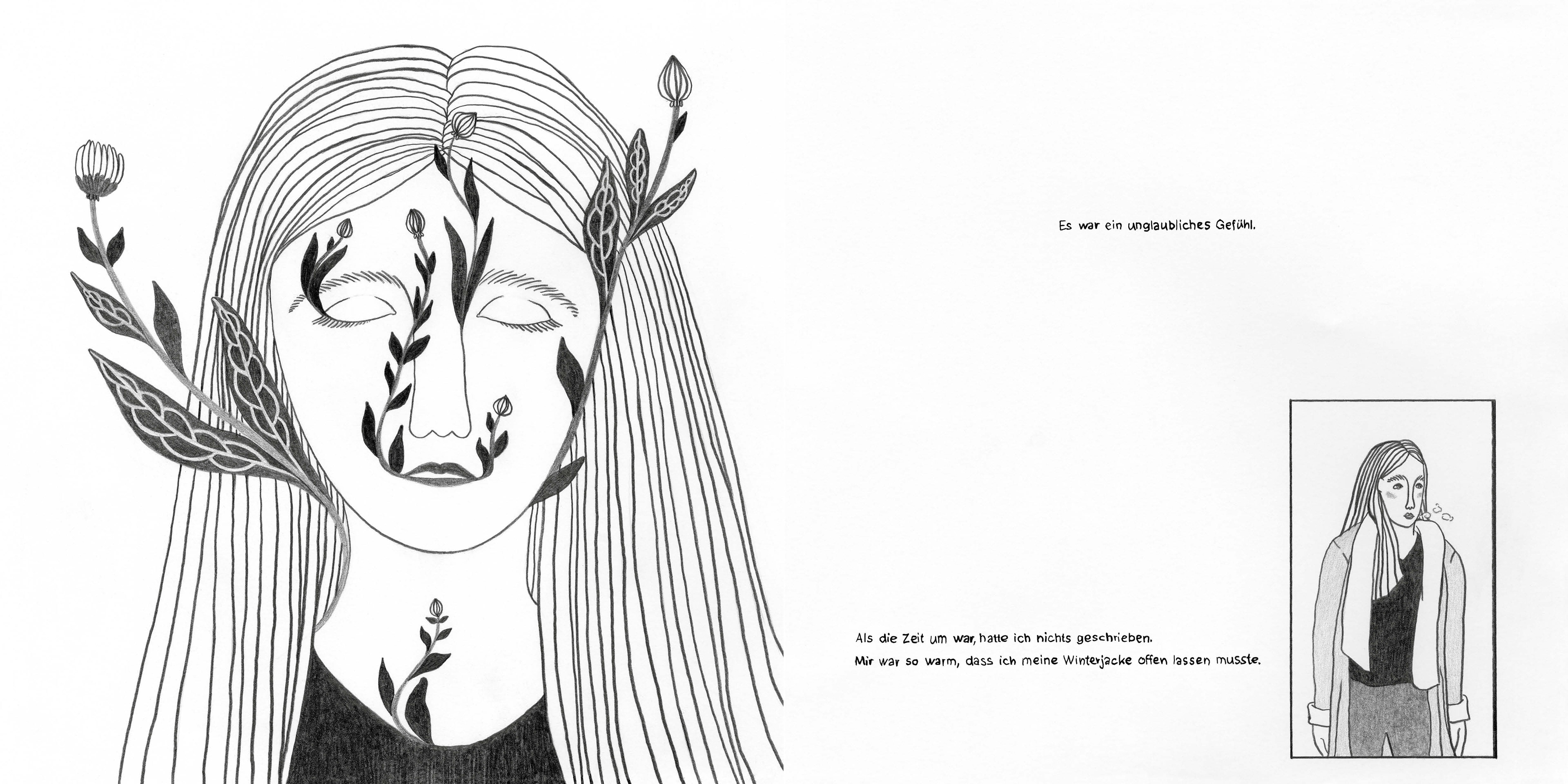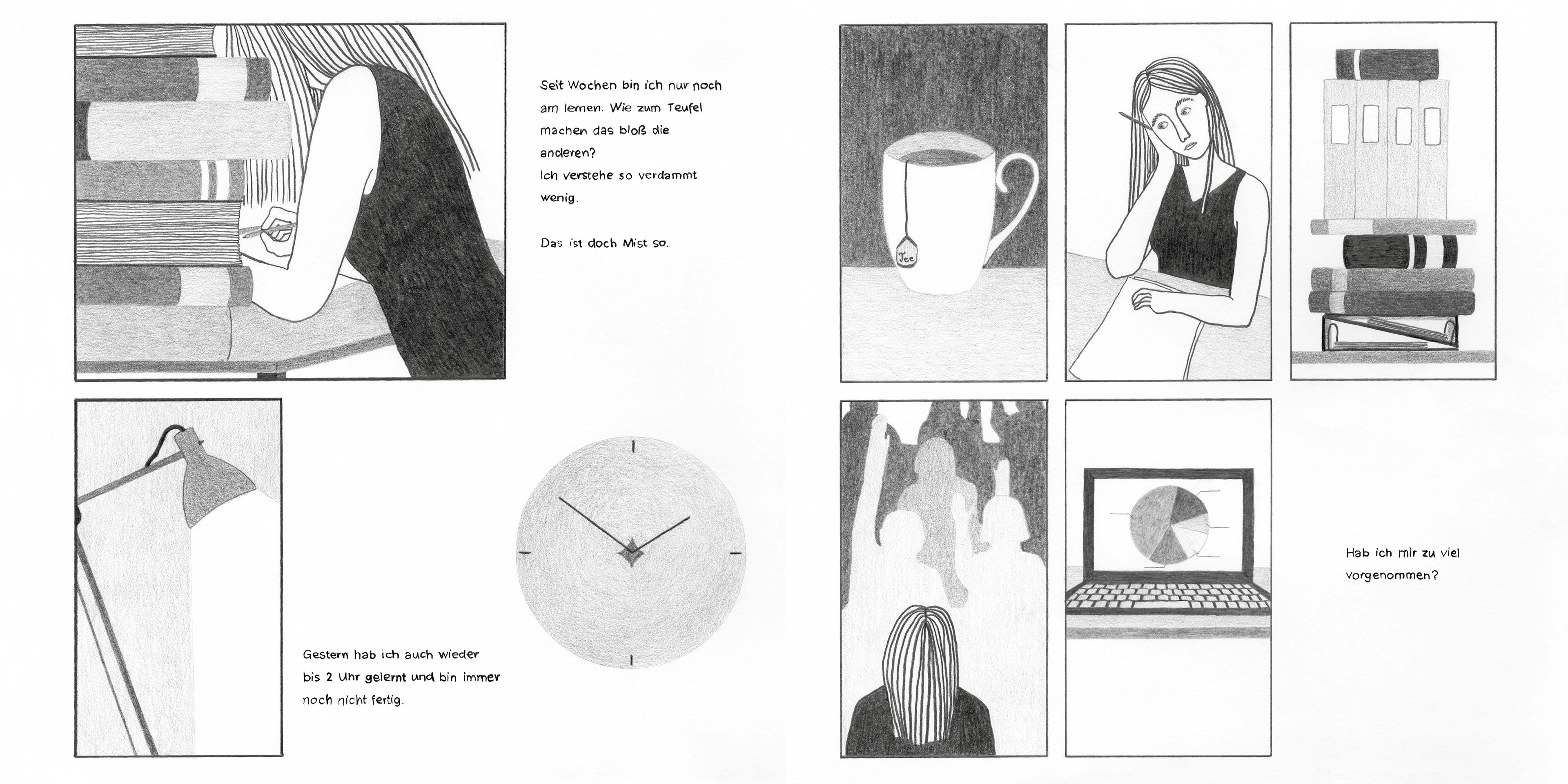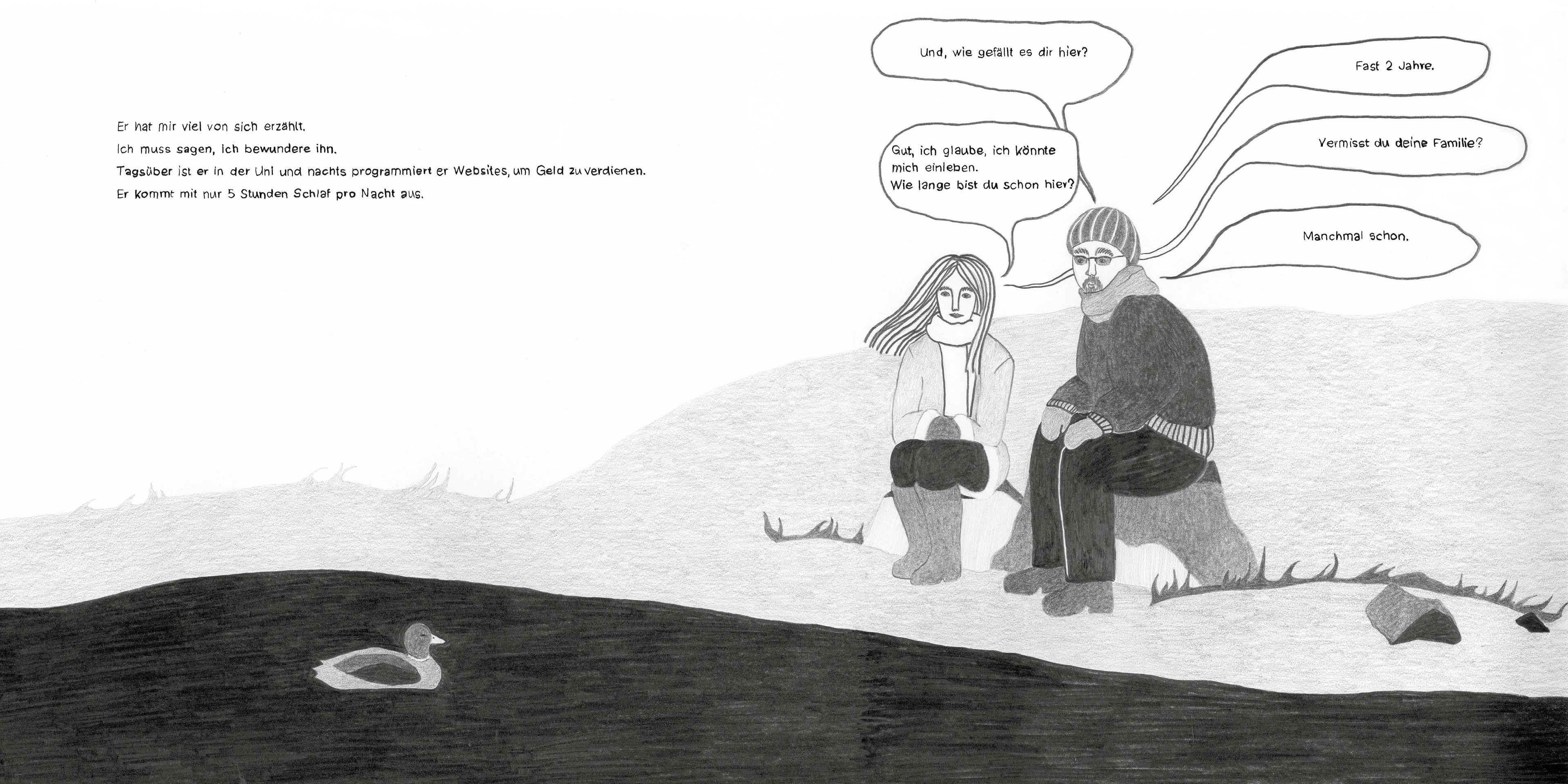 "Mit der Zeit lernte ich Anna besser kennen. Sie nahm mich mit auf ihre Spaziergänge und wir redeten viel. Ich merkte zunehmend, dass sie die meisten Menschen auf Distanz hielt. Sie war zwar freundlich und lustig und konnte sich auch auf eine ganz zauberhafte Art mit den Menschen verbinden und lachen oder mit ihnen weinen, sie verstehen und trösten, aber jedes mal zog sie sich danach wieder in sich zurück. Als wäre sie nur ein Besucher, ein alter Freund, der ab und zu vorbei schaut.
Wenn Anna in ihrem kleinen Zimmer am Fenster stand und in den kaltgrauen Hinterhof blickte, leuchteten ihre Augen, als sähen sie das sprießende Grün eines wunderschönen Gartens.
Wie ich diese Augen vermisse."
Annas Garten
Die Graphic Novel "Annas Garten" ist 2015 als meine Bachelor Arbeit an der Muthesius Kunsthochschule entstanden. Alle Zeichnungen sind von mir ausschließlich mit einem Bleistift der Stärke 5B angefertigt worden. Auch den Text, bis auf das Vor- und Nachwort, habe ich per Hand mit einem 5B Bleistift geschrieben.

Die Arbeit wurde bei der jährlichen Hochschulausstellung der Muthesius Kunsthochschule Einblick/Ausblick 2015 präsentiert.

EN//
Anna's garden
"Over time, I got to know Anna better. She took me on her walks and we talked a lot. I began to notice that she kept most people at a distance. Although she was friendly and funny and could connect with people in a very magical way and laugh or cry with them, understand and comfort them, she always withdrew into herself afterwards. As if she was just a visitor, an old friend who dropped by every now and then.
When Anna stood by the window in her little room and looked into the cold grey backyard, her eyes lit up as if they saw the sprouting green of a beautiful garden.
How I miss those eyes."
Anna's garden
The graphic novel "Anna's Garden" was written in 2015 as my bachelor thesis at the Muthesius Art Academy. All drawings are made exclusively with a 5B pencil. Also the text, except for the preface and epilogue, I wrote by hand with such a pencil.
The work was presented at the annual university exhibition of the Muthesius School of Art Insight/Outlook 2015.