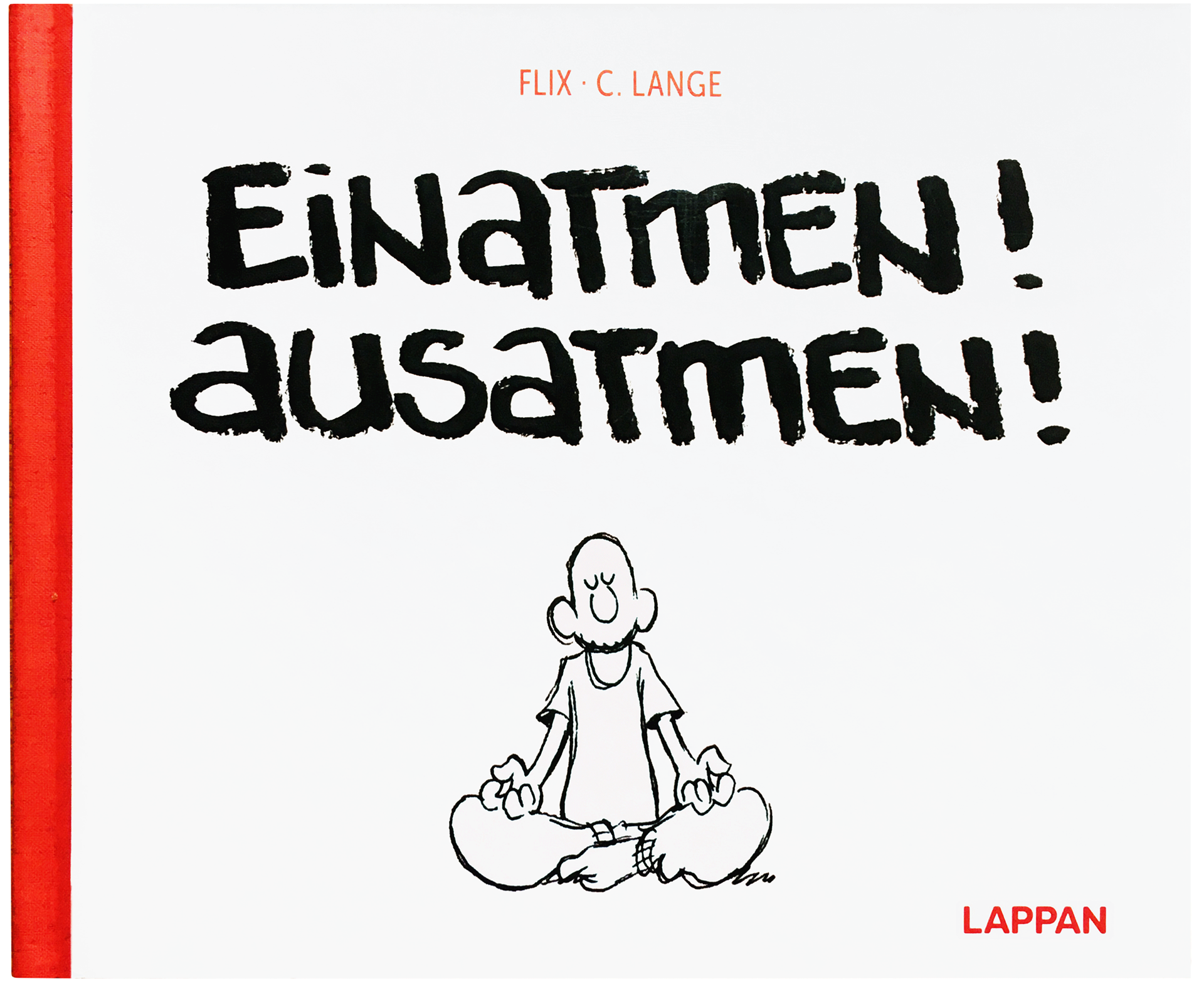 "Einatmen! Ausatmen! – Flix & C. Lange Alles gut? Nein? Dann atme mal tiiief ein. Und wieder aus... Dank einer ganz einfachen, raffinierten Technik bringen Flix und Carina Lange mit diesem Buch Ruhe in den hektischen Alltag. Es wirkt. Garantiert. Und ist ein wunderschönes, liebenswertes Geschenk für alle, die vor lauter Stress einen Moment Ruhe und Entschleunigung brauchen können."
www.carlsen.de
Zusammen mit Flix ist dieses wunderschöne kleine Entspannungs-Buch entstanden.
48 Seiten, ab 14 Jahren, ISBN 978-3-8303-6339-2, 8,00 €
EN//
breathe in! breathe out!
"Breathe in! Exhale! - Flix & C. Long Everything good? No? Then take a deep breath in. And out again... Thanks to a very simple, sophisticated technique, Flix and Carina Lange bring calm into the hectic everyday life with this book. It works. It's guaranteed to work. And it's a wonderful, lovable gift for all those who need a moment of peace and quiet from all the stress.
www.carlsen.de
Together with Flix we created this wonderful little relaxation book.
48 pages, from 14 years, ISBN 978-3-8303-6339-2, 8,00 €