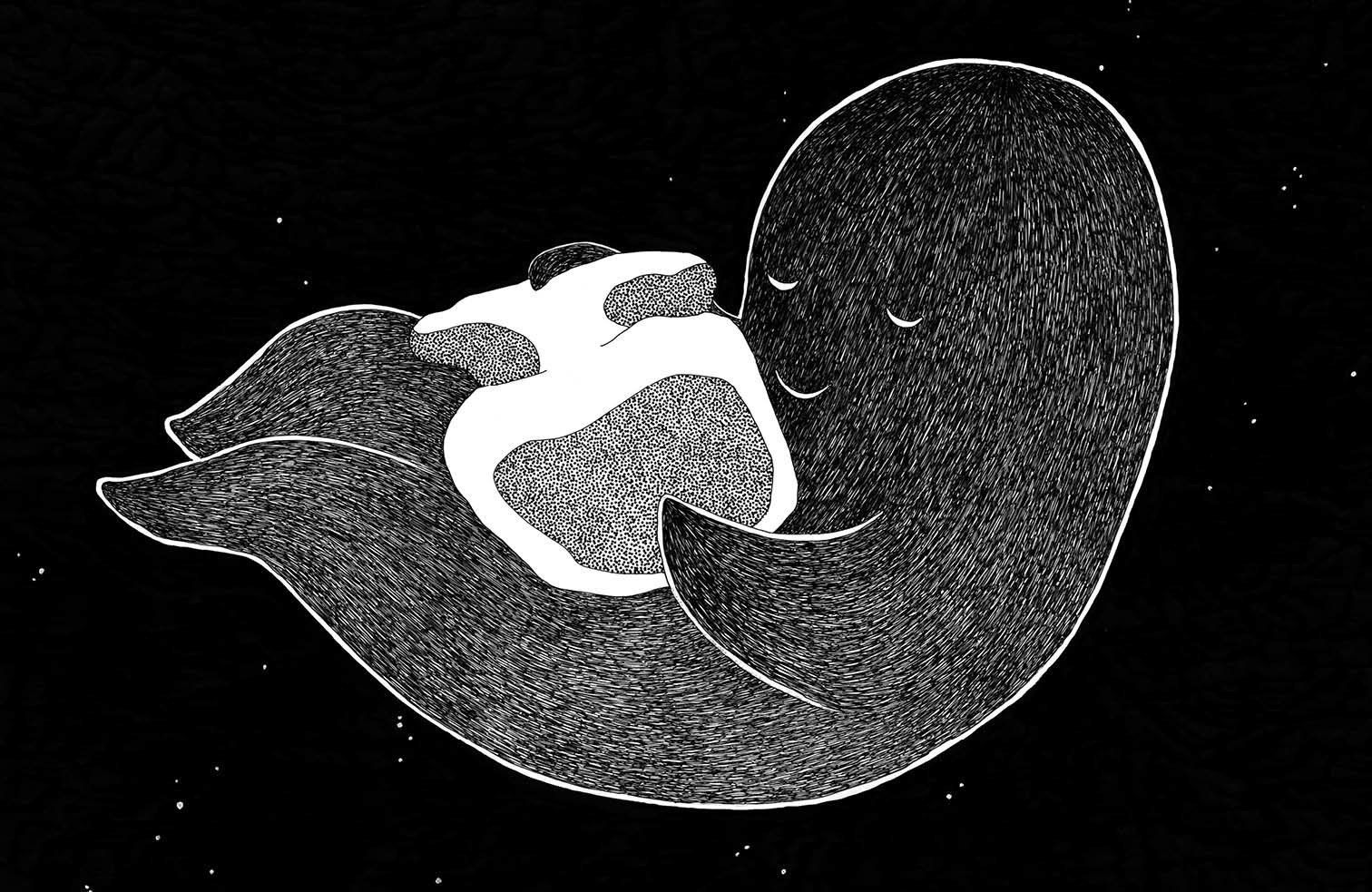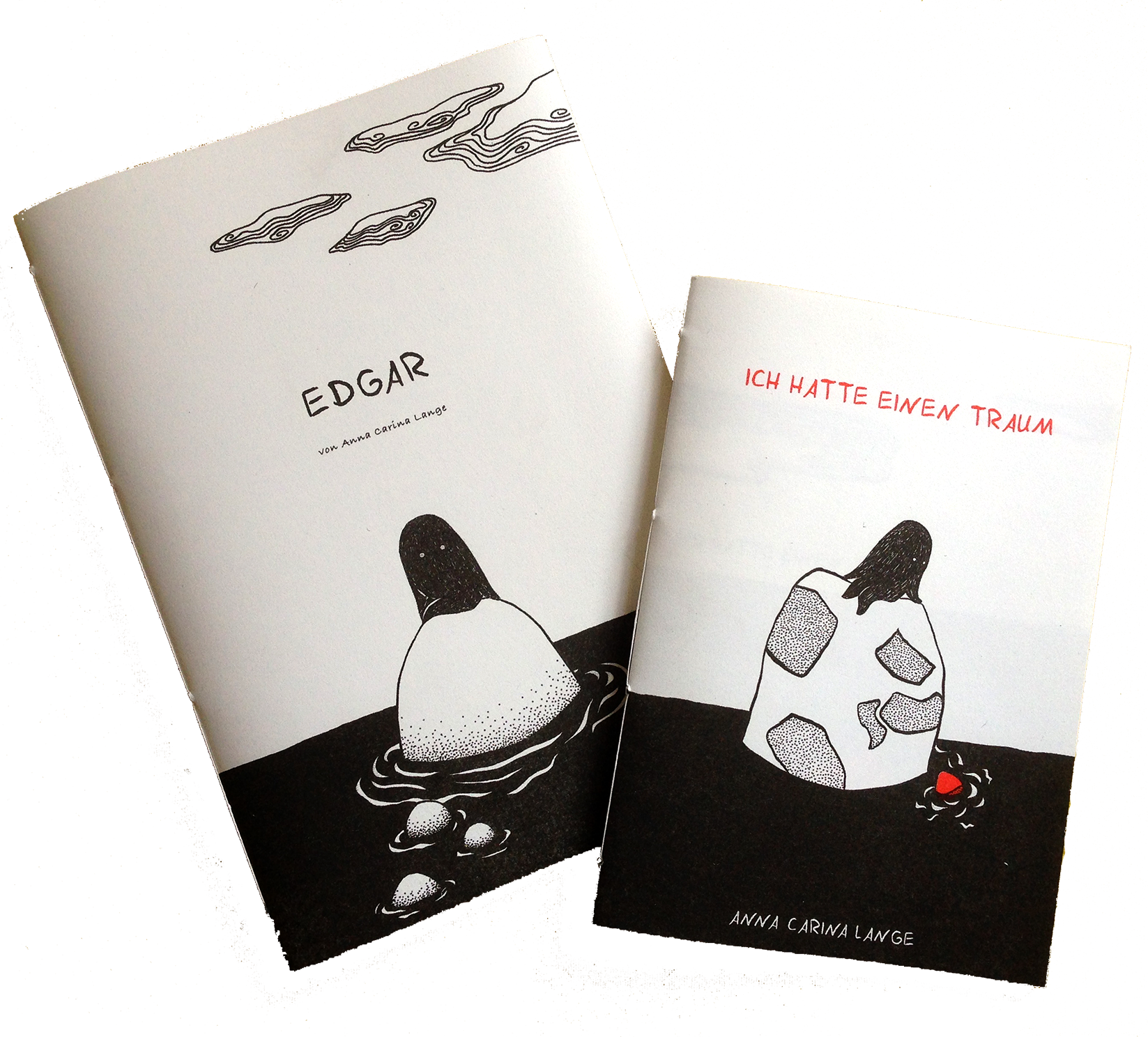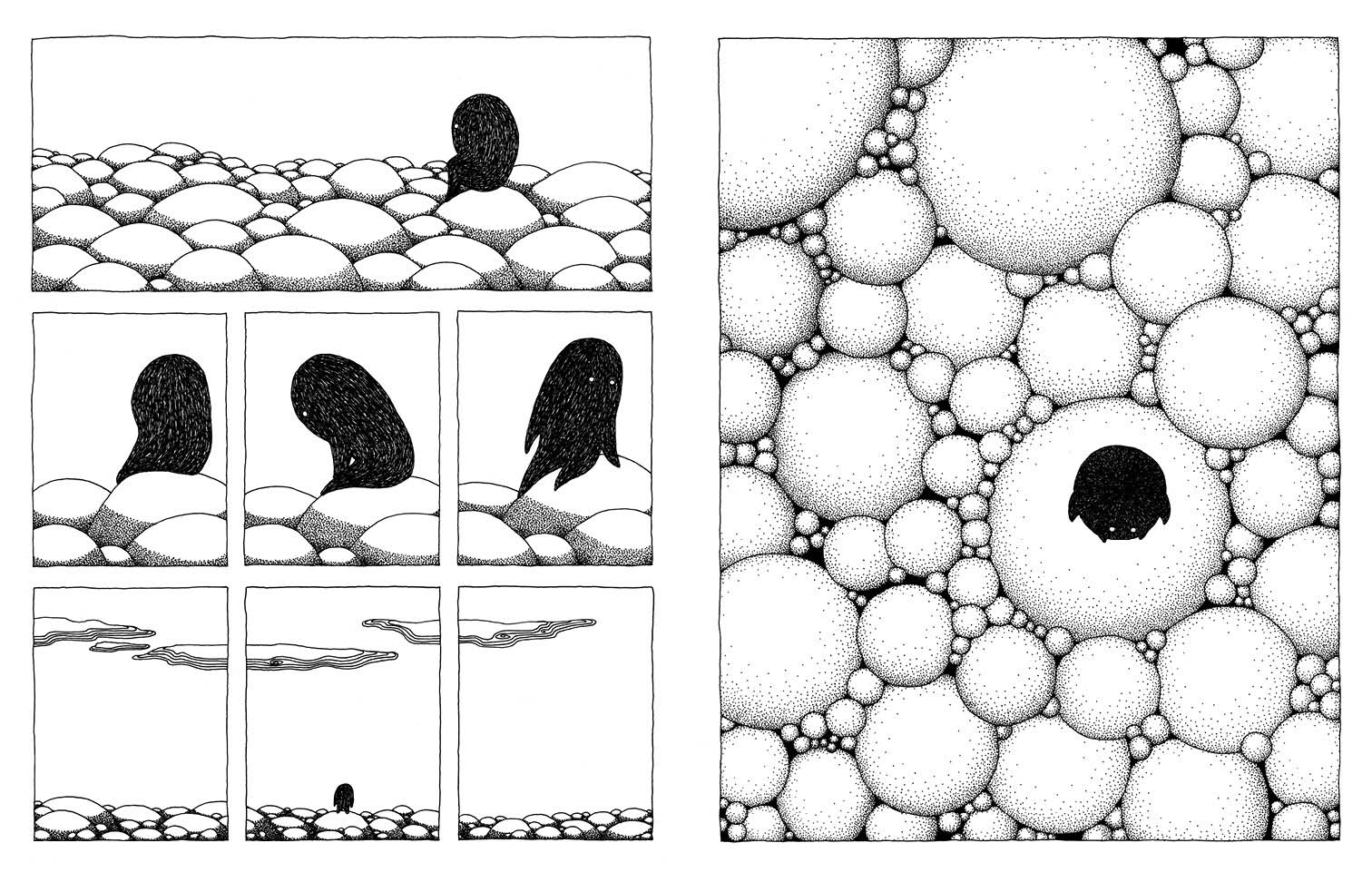 Edgar ist ein Steingeist. Er spricht nicht viele Worte und wenn dann nur auf steinisch. Aber er hat ein großes Herz und eine große Sehnsucht. Deshalb macht er sich auf den Weg um das zu finden, was er sucht.
Die Erste Auflage Edgar Hefte habe ich mit dem Risographen gedruckt und selber gebunden.
Die zweite Auflage habe ich digital drucken lassen. Die Hefte werden in der Galerie Cube+ verkauft.
EN//
Edgar is a stone ghost. He doesn't say many words, even if they're in stone. But he has a big heart and a great longing. That's why he sets out to find what he's looking for.

I printed the first edition of Edgar Hefte with the risograph and bound it myself.
The second edition I had printed digitally. The booklets are sold in the gallery Cube+.